Streaming app sale!
From as low as
RM5/month
Enjoy discounts up to 60% for all these apps a la carte. Exclusive to Unifi TV Packs.
Compare here
TV Apps
Elevate your viewing experience with up to 17 streaming apps including the popular Disney+ Hotstar. Enjoy with Unifi TV Ultimate Pack, special Unifi TV Pack add-on or as a la carte. Visit https://activate.unifi.com.my​
Easy, just switch lah!
Now you have MORE choices to switch your bundled streaming apps with Unifi TV Packs! Head to "Manage My Streaming Apps" to switch for free. T&C apply.
Switch here
Man behind the story
Could the Geneva Grand Prix finally be the place Ferruccio Lamborghini blows past his long-time rival Enzo Ferrari? Unifi TV Packs customers can switch to Lionsgate Play for free or add-on from only RM7.50/month!
Get Lionsgate Play app
Unleash your inner artist
this CNY!
Choose from over 50,000 songs on MySing karaoke app only on Unifi Plus Box
Get MySing karaoke app!
An unexpected friendship
Zhang Ping and Lan Jue, both from different backgrounds are forced to work together at court. Switch to WeTV app for free or add-on from RM5.90 with Unifi TV Packs
Get WeTV app!
Countryside love story
Following the death of her best friend, Xu Hong Dou decides to take a solo trip to the countryside where she meets Xie Zhi Yao. Will she stay for love? Stream MangoTV app for free with Ruby Plus Pack
Get MangoTV app
Vengeance or
forbidden love?
When the head of Zhao Ding Division finds himself drawn to the former Emperor's concubine, he must decide if his feelings will get in the way of his thirst for vengeance. Unifi TV Packs customers can switch to iQIYI for free or add-on from only RM9.90/month!
Get iQIYI app
The biggest treasure hunt
Watch 5 individuals with supernatural abilities go on a hunt with different ulterior motives. Stream the latest drama series on TVBAnywhere+ app from only RM16/month with Unifi TV
Get TVB Anywhere+ app
Latest drama with Song Joong-Ki
After Yoon Hyun-Woo was falsely accused for embezzlement and shot, he had a chance to come back to redeem himself. How would he redeem himself? Get free access to Viu with Aneka Plus Pack or add-on from RM5/month!
Get Viu app!
Simply South: Home to the largest
South Indian movie library
Watch them on unifi Plus Box or mobile app when you activate your Simply South access with your TV Pack, switch or add-on.
Get Simply South app
Freshest C-dramas from iQIYI!
Stream the latest episodes of NEW LIFE BEGINS and SINCE I MET YOU exclusively on iQIYI app. Unifi TV Packs customers can switch to iQIYI for free or add-on from only RM9.90/month!
Get iQIYI app!
SIAR
Exclusive access for Ultimate and Aneka Plus Pack subscribers on us! ​
​
SIAR offers classic local films, spanning a variety of genres throughout the ages. Various movie releases can be enjoyed anytime and anywhere.​
Subscribe Now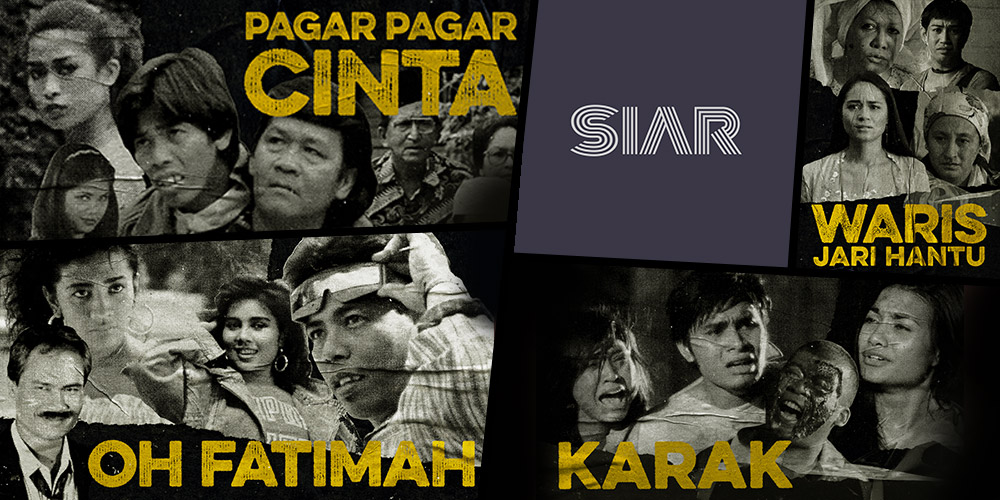 From
0
/Exclusively for Ultimate & Aneka Plus Pack
How to subscribe to SIAR
For mobile app & web browser
Step 1
Ultimate and Aneka Plus Pack subscriber to activate your access to SIAR here.
Step 2
Download the app from respective app store.​
Step 3
Select log in via SMS. Log in with User ID sent via email and SMS to enjoy SIAR.​
For mobile and app browser
Step 1
Log in with SIAR account and enjoy SIAR on your mobile device and web.