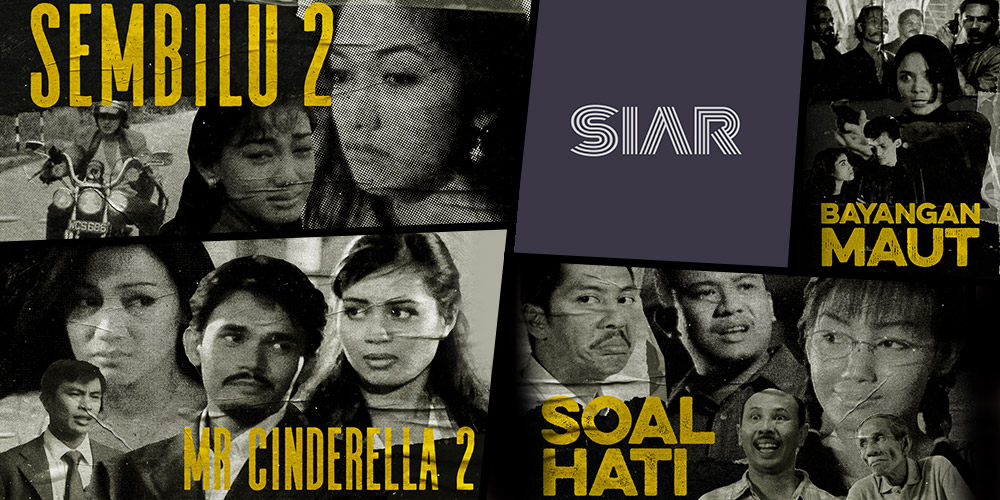 From
RM0

/Exclusively for Ultimate & Aneka Plus Pack
Exclusive access for Ultimate and Aneka Plus Pack subscribers on us! ​
Also available to subscribe as special Unifi TV Pack add-on at RM8/month. Promo ends 31 Dec 2023.​
SIAR offers classic local films, spanning a variety of genres throughout the ages. Various movie releases can be enjoyed anytime and anywhere.​
Activate Now
Ultimate Pack
70+ premium channels, 7 streaming apps
Includes all Unifi TV channels
Comes with Unifi Plus Box
Access to Unifi TV app, Disney+ Hotstar, beIN SPORTS CONNECT, SPOTV NOW, BBC Player, SIAR and Lionsgate Play at no extra cost







How to subscribe to SIAR
For mobile app & web browser
Step 1
Ultimate and Aneka Plus Pack subscriber to activate your access to SIAR here.
Step 2
Download the app from respective app store.​
Step 3
Select log in via SMS. Log in with User ID sent via email and SMS to enjoy SIAR.​
For mobile and app browser
Step 1
Log in with SIAR account and enjoy SIAR on your mobile device and web.
Get on board
Get connected to a Unifi Broadband product or sign up to our Unifi TV app and watch shows on demand!
Explore Unifi broadband
Subscribe to a pack
Choose from our wide range of offerings: from Unifi TV Packs to streaming apps to more!
Subscribe to a pack
Manage your subscription
Head to the Unifi Selfcare Portal to swap, update or add on more channels, devices & streaming apps!
Manage now