HELLO MALAYSIA
WELCOME TO THE 5G ERA WITH UNI5G POSTPAID

Nationwide Coverage
Stay connected either on 4G or 5G LTE Network throughout Malaysia.

Keep your number
Switch to Unifi for FREE, while
keeping your existing number.

FREE SIM Delivery
Sit back, order online and
we deliver your SIM for FREE.
COME, EXPERIENCE 5G NOW!
Get the 5G plan that fits for you, NO CONTRACT, starts from RM39/month.
---
Suitable for occasional light streaming, social media and Internet browsing
30GB
High Speed Data (5G + 4G) monthly
Extra Data
5GB for RM15
20GB for RM50
LIMITED TIME OFFER
Stream videos daily and get all work done from your mobile device
60GB
High Speed Data (5G + 4G) monthly
Extra Data
5GB for RM15
20GB for RM50
Stream, download, and everything online. Do what you love with no limits.
Unlimited
High Speed Data (5G + 4G) monthly
UNI5G Postpaid Supplementary 39
RM 39/mth for supplementary line up to five (5) supplimentary lines
Share Unlimited 4G and 5G Quota from Principal
10GB Hotspot
Unlimited call
RM0.15 per SMS
Exclusive offer for existing Unifi Mobile Postpaid customers.
Upgrade today and get more data and unlimited calls.
Existing Customer
Online Exclusive
Which prize is yours?
Scratch & Win a prize today!
Grab your share of prizes worth up to RM100k. Get Unifi and stand to win now!

Now - 30 June 2023. T&C apply.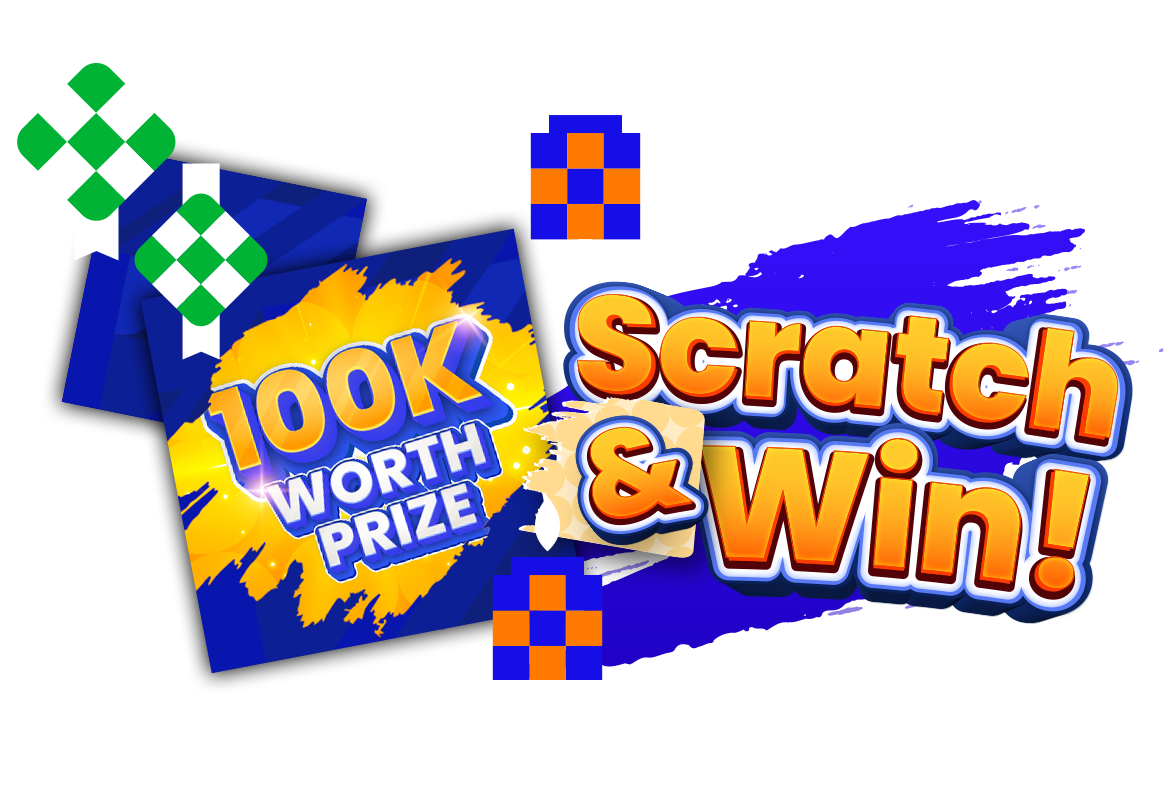 Step 1
Pick a card and scratch it to reveal a prize.
Step 2
Get eligible Unifi Home or Unifi Mobile plans via unifi.com.my or MyUnifi app within the next 48 hours and stand to win the prize.
Step 3
Once your service is activated, you are automatically in the running to win a prize! Stay tuned to our winners announcement after campaign has ended. Good luck!
What you need to know about SCRATCH & WIN CAMPAIGN
WHAT OUR CUSTOMERS SAY
Thousands of Malaysians are connected to Unifi Mobile. We invite you to join us!

"I performed speed tests on UNI5G in the Klang Valley, and they exceeded 300Mbps."
- Kevin S.

"Fast SIM delivery. Mine was delivered within the next (business) day."
- Siti M.

"I've been using Unifi for years. Other than the good service, I get to redeem bill rebates via Unifi Rewards."
- Lee K.

"OK-lah, definitely a value for money postpaid plan in the market!"
- Aliff Z.

I have tried multiple telcos before. I can say UNI5G is at par with its competitors in terms of service, price and support."
- Aisyah A.

"Syiok! I can stream HD and 4K contents without lag."
- Fong H.
Need help deciding?
Try our unifi recommender and we'll find the right plan for you.
NOW IS THE BEST TIME FOR A BRAND NEW 5G DEVICE
Bundle your Uni5G Postpaid plan with a 5G device.
Device price starts from RM449.
Get 5G Device