Android TV Devices
Watch LIVE sporting events, Hollywood blockbusters, evergreen movies, TV series, documentaries and cartoons on your own Android TV boxes and Smart TV*.

*Device must be an official Android TV Operating System with minimum Android TV 8.0 and above. Incompatible with rooted device.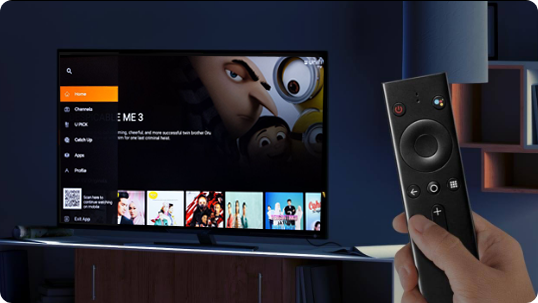 How to install the Unifi TV app?
Step 1
From the Android TV Home screen, scroll to "Apps".
Step 2
Select the Google Play Store app. Browse or search for Unifi TV.
Step 3
Select "Install", launch the app and log in using your Unifi TV ID.