Always more for you
Get more than just broadband with unifi.
Check out our latest promotions and exclusive online campaigns.
Promotions just for you
Check out our latest promotions and offers.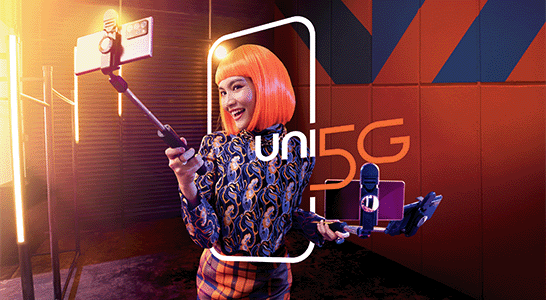 UNI5G Postpaid
The all new UNI5G Postpaid, now connected to the 5G network, from RM39/month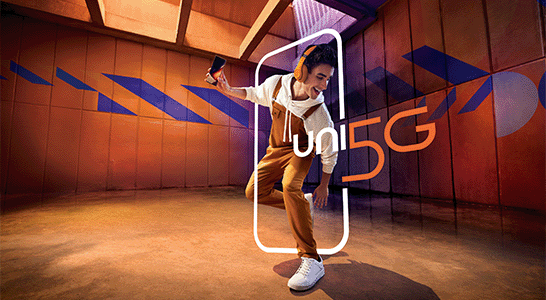 UNI5G Prepaid
Pay and use only what you need, connected to the fast 5G network. Starter pack at RM10, passes available from RM25/month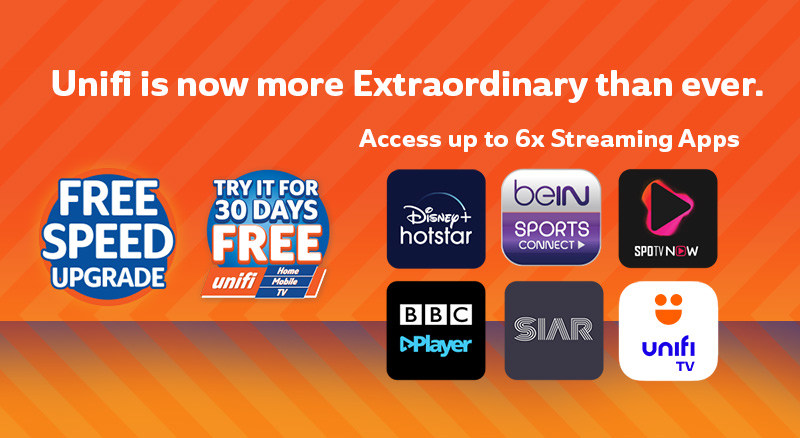 Extraordinary Broadband + Entertainment
Free speed upgrade, 30-days FREE trial and access to even more streaming apps. Enjoy these extraordinary offers when you get Unifi Home.