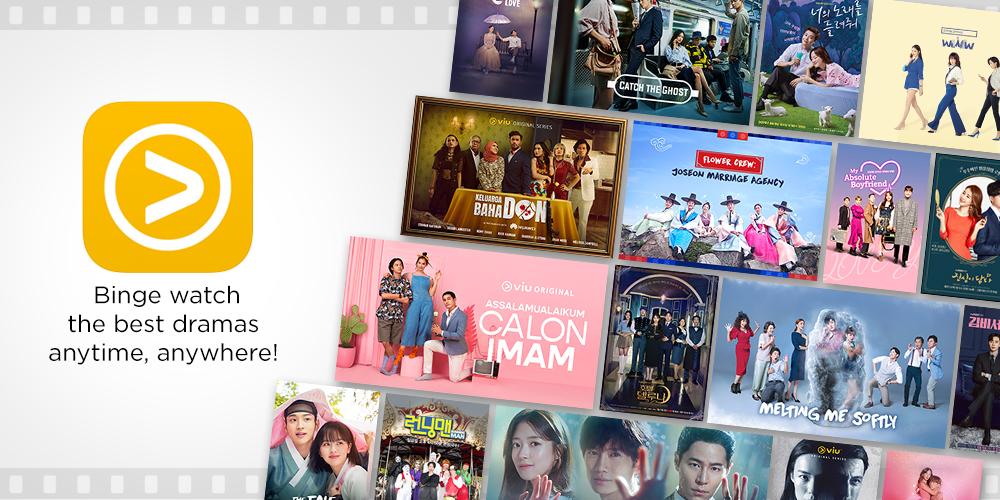 Viu is a leading pan-regional over-the-top (OTT) video streaming service operated by PCCW Media Group. It is available in 17 markets including Hong Kong, Singapore, Malaysia, India, Indonesia, the Philippines, Thailand, Myanmar in Asia, the Middle East countries of Bahrain, Egypt, Jordan, Kuwait, Oman, Qatar, Saudi Arabia, the UAE and the newly launched South Africa.



Access and enjoy over 17,000 hours of the hottest and freshest content from all across Asia, including Korea, Japan, Hong Kong, China, Malaysia, Thailand, Indonesia and plenty more! If you're in the mood for something fresh and different, check out our library of Viu Originals! Our award-winning and compelling original dramas, The Bridge, Jibril, Keluarga Baha Don, Assalamualaikum Calon Imam, to name a few, will keep you entertained for hours.





Enjoy these hit dramas in HD and subtitles in English, Bahasa Malaysia and Chinese. With our app, you can binge watch the best dramas anytime, anywhere! Just head on over to the Google Play Store or App Store to download it for free!

For unifi Plus Box

How to enjoy free access to Viu for New subscribers:
STEP 1


STEP 2


STEP 3


Connect your unifi Plus Box to your unifi Home network for first time activation
Go to Viu app on the launcher. Sign in and a pairing code will appear on your TV screen
Go to www.viu.com on your mobile or web browser
How to enjoy 6-month access to Viu for New subscribers:

STEP 1


STEP 2


STEP 3


Connect your unifi Plus Box to your unifi Home network for first time activation
Go to Viu app on the launcher. Sign in and a pairing code will appear on your TV screen
Go to www.viu.com on your
mobile or web browser

| | | |
| --- | --- | --- |
| STEP 4 | STEP 5 | STEP 6 |
| Click on the "Menu" icon on top left and select "Redeem" | Key in the promo code (you should receive an SMS with the Viu promo code within 5 working days upon successful unifi Home installation) and sign up. | Click on the "Menu" icon on the top left and key in the pairing code as seen on your TV screen to enjoy Viu |

How to enjoy 6-month access to Viu for Existing subscribers:

| | | | |
| --- | --- | --- | --- |
| STEP 1 | STEP 2 | STEP 3 | STEP 4 |
| Sign out from your existing Viu account on all mobile devices | Connect your unifi Plus Box to your unifi Home network for first time activation | Go to Viu app on the launcher. Sign in and a pairing code will appear on your TV screen | Go to www.viu.com on your mobile or web browser |

| | | |
| --- | --- | --- |
| STEP 5 | STEP 6 | STEP 7 |
| Click on the "Menu" icon on top left and select "Redeem" | Key in the promo code (you should receive an SMS with the Viu promo code within 5 working days upon successful unifi Home installation) and sign up. | Click on the "Menu" icon on the top left and key in the pairing code as seen on your TV screen to enjoy Viu |
For more info, please click here for FAQ