How to participate
Step 1
Watch MotoGP™ on SPOTV CH706.
Step 2
Scan the iContest QR code that appears during the program with your unifi PlayTV app QR scanner feature.
Step 3
Answer 2 simple questions correctly and submit a creative slogan!
Step 4
Submit your entry before 30th April 2022 and stand a chance to WIN a Nolan N60 helmet!
Prizes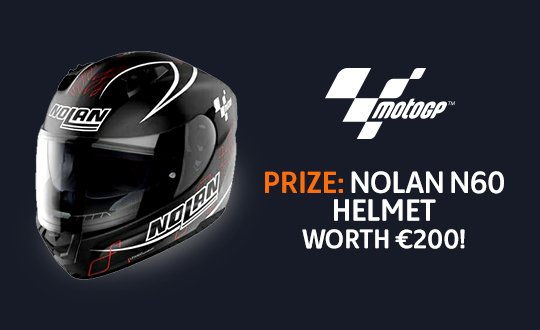 Congrats!
Faizul Rizal Bin Sharif Muhammad Zahid Bin Ismail Ang Ee Seng Nor Hanani Binti Abdul Rashid Abdul Hafiz Bin Sadri
You may also like
unifi TV x now Jelli PERFECT MATCH iContest
Scan & Win Exclusive merchandise from now Jelli!
Contest Period: 22 June – 10 July 2021
unifi TV x Blue Ant Extreme HOTEL PARANORMAL iContest
Catch HOTEL PARANORMAL, Thursdays at 9:55pm on Blue Ant Extreme HD and stand a chance to win exclusive Blue Ant Extreme merchandise!
Contest Period: 1 July– 15 July 2021