unifi x Jaringan Prihatin
unifi supports the Malaysian Government's initiative to provide telecommunication credits exclusively to eligible Malaysians or Bantuan Prihatin Rakyat (BPR) recipients to enjoy more data and savings with unifi Mobile.
*Terms & Conditions apply.
No Contract
Worry-free
Nationwide Coverage
JARINGAN PRIHATIN
subsidy
RM15 subsidy for unifi Mobile 39
2GB data (equivalent to RM15) for #BEBAS
unifi's subsidy for
Jaringan Prihatin Programme
Postpaid: 30GB monthly
Prepaid: 1GB daily
Eligible unifi Mobile plans for Jaringan Prihatin Programme
Choose either Postpaid or Prepaid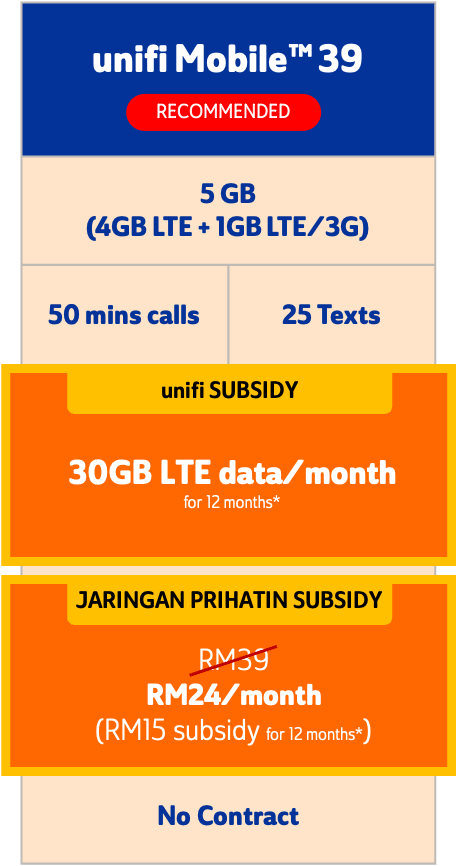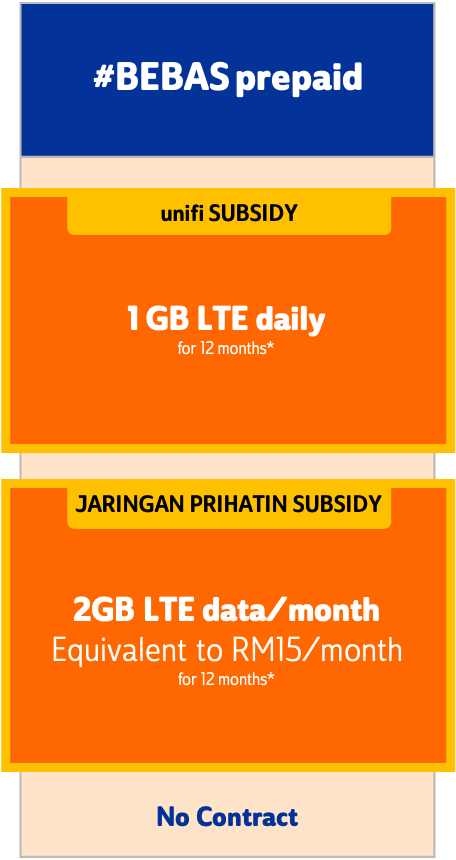 Check if you are eligible for Jaringan Prihatin Programme
Steps to sign up unifi Mobile 39 Postpaid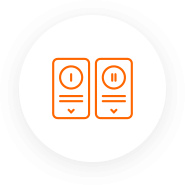 Step 1
Get unifi Mobile 39 from our unifi Official Online Store or myunifi app.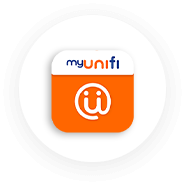 Step 2
Once you've activated your mobile line, proceed to apply for the Jaringan Prihatin subsidy via myunifi app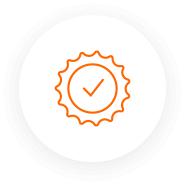 Step 3
Once your application for Jaringan Prihatin subsidy is approved, the RM15/month subsidy & extra data will be reflected in your next bill.
Steps to sign up #BEBAS Prepaid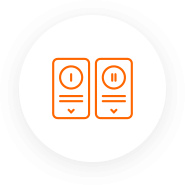 Step 1
Get #BEBAS Prepaid Starter Pack from mobile@unifi app.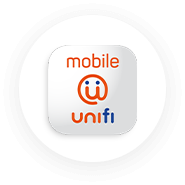 Step 2
Once you've activated your mobile line, proceed to apply for Jaringan Prihatin subsidy via mobile@unifi app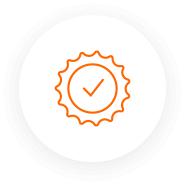 Step 3
Once your application for Jaringan Prihatin subsidy is approved, proceed to redeem your free data immediately
Frequently Asked Questions